The ties that bind the family run deep, where trust and loyalty are always prioritized over other considerations. This is a core value that many family-run businesses take to heart. In a DBS and NUS Business School study, 60.8 percent of SGX-listed companies were family firms, outperforming their non-family counterparts on ROA by 2.8 percent.
On the flip side, there are those who advise against mixing family with business because of the complexities that may strain family relationships. In fact, there are many stories of family businesses collapsing due to irreconcilable differences.
So how does one find success in business, balancing the strengths of family ties and yet ensuring differences are kept to a minimum?
I asked three generational family firms for their insights.
Management style
What structure do families use in managing their businesses, given the need to balance the roles of different members and ensuring a smooth decision-making process?
Segregating roles in management and parent-child mentoring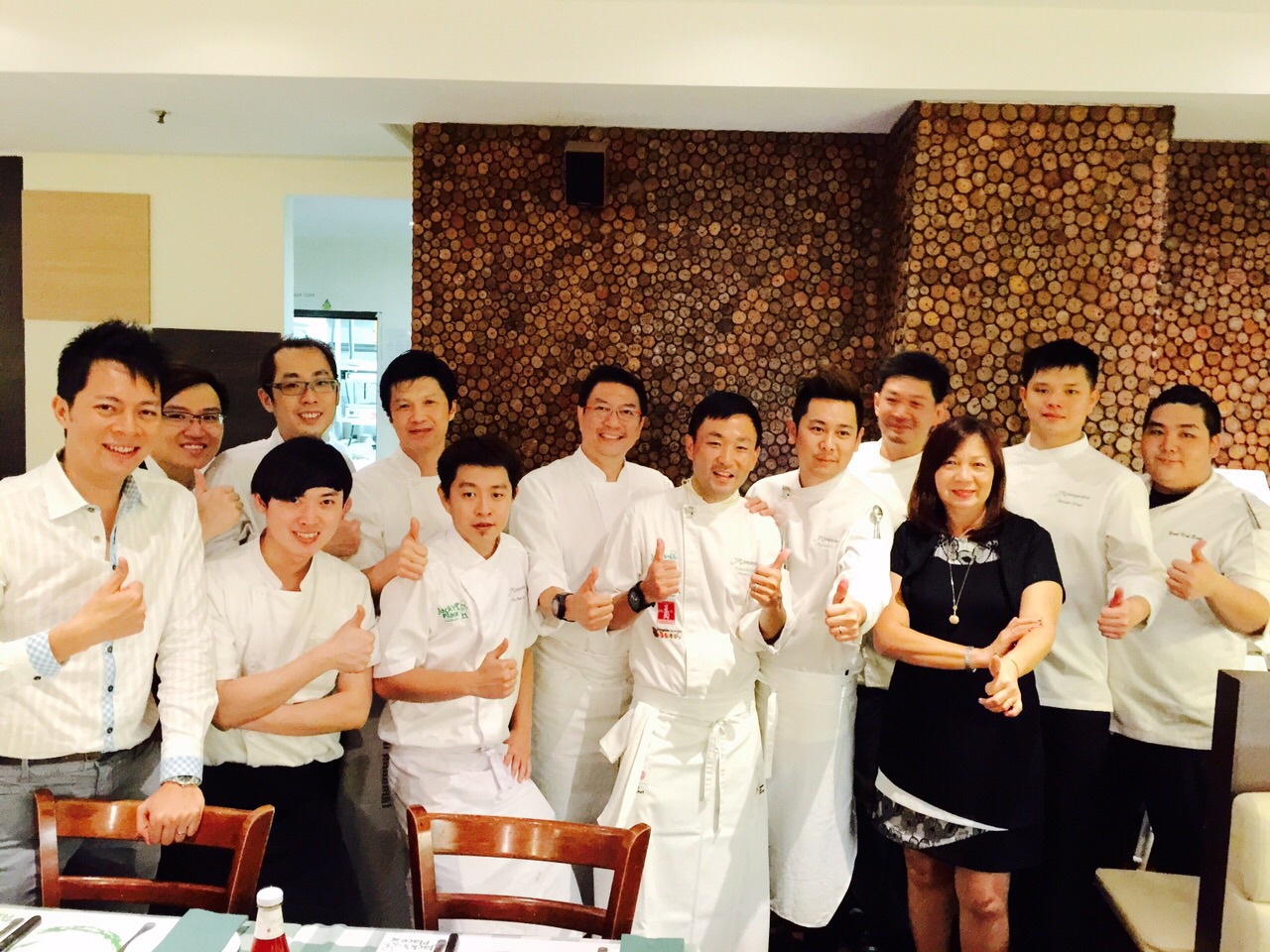 Jerry Lim, a third-generation entrepreneur, runs the JP Pepperdine Group together with five other family members.
JP Pepperdine is most known for Jack's Place Steakhouse, a Singapore family food joint open since 1966. The family-run business has since expanded beyond its many restaurant brands to include two other divisions: Central Kitchen and the Support Centre.
Jerry explains, "We liken ourselves to a football team: the striker role (our restaurants) to score and bring in the revenue, the midfielder role (Central Kitchen) […] to support the restaurants' needs, and the defender (Support Centre) […] to be the financial gatekeeper, human resources recruitment, and [facilitate] learning and development requirements."
Jerry and his two cousins, Alvin Say and Jason Ong, are the respective COOs of the restaurant chains, Central Kitchen, and the Support Centre. They are each mentored by their respective second-generation parents, who provide business guidance and knowledge.
By making their job roles clear, it helps to demarcate the boundaries and authority of each family member. The mentoring process provides succession planning and the sharing of experiences.
Placing family as advisors and management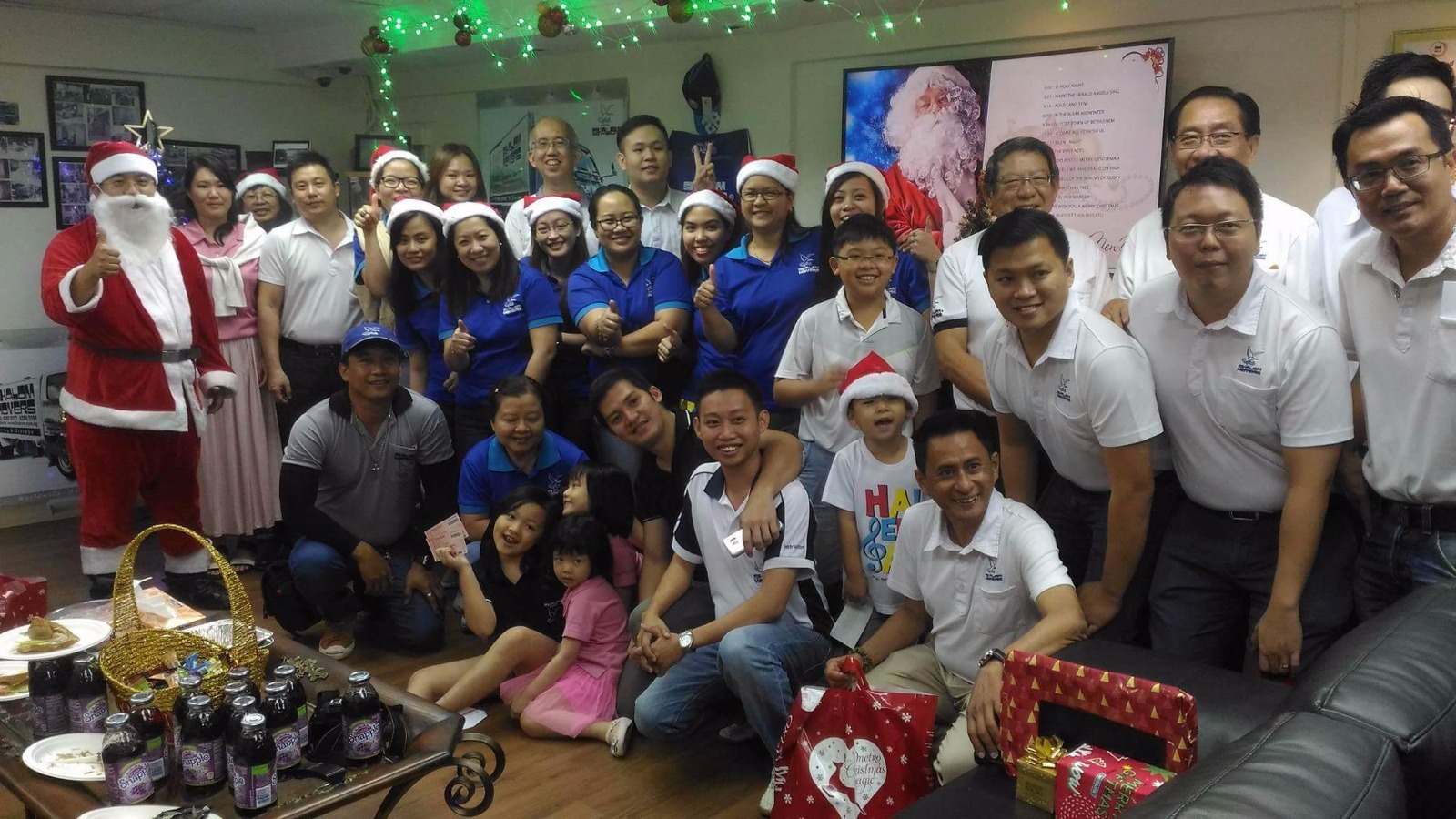 "I have always believed that working with family members is one of the best arrangements a person can personally hope for," says Gideon Lam, CEO of Shalom International Movers, a moving and storage logistics firm operating since 1982.
He carries out this belief in the boardroom, where his family is also present. His father, mother, and brother hold the positions of chairman, deputy chairman, and COO, respectively.
"You can trust them to advise and disagree with you on decisions they feel might not be in your best interest," he says. "This is the council of advice that makes family businesses stand out, and I look at it as our advantage."
He also highlights the perks of having family members who understand your personal life. "For example, when my brother and I, together with our spouses (who also happen to be working in the business), have work meetings or functions to attend to, my parents know we are tied up and help chip in to oversee the family matters like attending to our kids."
Maintaining family values in the organization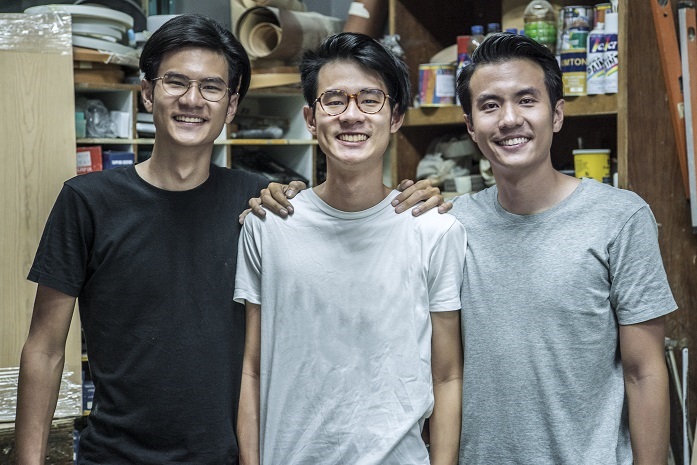 Morgan Yeo runs Roger&Sons, a carpentry studio that makes bespoke and custom furniture. He ensures the organizational structure is very flat for his family business. He explains:
"Everyone has a specific role in the company and everyone is on the same level. This is because we run the company as a family where we place great emphasis on values. And it is because of these values that inculcate a family-like and caring working culture. Everyone knows what they are supposed to do and their own responsibilities."
His mother is in charge of accounts while his second brother does marketing and R&D. His youngest brother is still serving in National Service, but the plan is to get him involved with operations and carpentry.
Similar to Gideon, Morgan finds strength in working together with family. "Because a family that works together stays together," he shares. "It is a tremendous blessing to be able to work with family. The values [and] lessons that we learn and the experiences that we go through every day are totally different as compared to working in a non-family business. I value relationship a lot, and working with my family only strengthens our relationship."
Building and keeping external talent
How does each family ensure non-family employees are fairly heard and rewarded and have a say in the business?
Accepting non-family talent as part of senior management
JP Pepperdine believes they are no different from a regular company, where all employees are valued to ensure the success of the business. Jerry cites Iron Man Chef Heman Tan as one such non-family talent in the senior management team.
He also highlights that regular HR practices like remuneration benchmarking with ex-gratia payouts are given to performing employees. Climate or employee perception surveys and 360-degree surveys are conducted confidentially to ensure all employees have a fair say on how the business is run.
Constant training and transfer of knowledge to retain talent
For Shalom Movers, Gideon shares that his people are company ambassadors, which make talent an important aspect.
"I believe the best way to retain talent is to continually provide training and development to our staff," he says. "With the knowledge [they] gain, it prepares us for new opportunities when it arises, as we would know how to think out of the box."
Gideon also uses technology to empower his staff to make decisions, which help in job satisfaction and retention.
As an example, he says, "Our supervisors are able to deploy their staff who receive job orders through their smartphones. When you have productivity, it saves time and makes staff happier, as [there is] less waiting around [and] less miscommunications over the phone."
Treating everyone equally and being transparent
For Morgan, his sense of family makes him treat all staff equally. "I care for them and protect them as part of my family," he says. "The business is transparent and everyone knows the health of the company. And thus, because they know that they are family, they have a sense of pride and are responsible for their actions."
Resolving differences and conflict resolution
It is tough for many to resolve work differences, particularly if it's family they are working with. So how do they resolve this?
Putting on the empathy hat
Because of the generation gap, Jerry finds it a constant effort to align with the chairman.
"Whenever we face a potential conflict, the first thing we do is put on the empathy hat. We try to understand the issue and remember that we are a non-confrontation culture. Then, we deliberate amongst ourselves about the issue. Once we have a common understanding, then we try our best to effectively communicate the point across. Sometimes, the most effective way is via pictures, Google images, Excel spreadsheets, or blueprint plans. Patience and [accomodating each other] are important virtues that can help to resolve these issues."
Sharing openly
Morgan faces many conflicts with his brothers and mom daily.
"We solve it by talking it out and just compromising. The good thing is that each of us have different strengths, and we just trust that each of us will do our best and that we will make the right decision. But nothing solves any problem better than just sitting down as a family with a couple of beers and just opening up and sharing our feelings."
Recognizing a common goal
Gideon recognizes a common objective: Everyone wants to do their best.
"If we start on the basis that all disagreements arise from good intentions to want to do their best for the family business, then it all boils down to the need for each other to express and discuss our opinions. I won't deem it as conflict."
Ending thoughts
To many tech founders, it is almost unheard of to have to work in a family business. But as tech firms evolve and grow, they may possibly span generations. One cannot deny the advantages of having trust and aligning on goals in a family business. Perhaps it is time to include a family member in your startup?
This article first appeared on Tech in Asia.