For a country that spends 3.39 percent of GDP on research and innovation, Japan scored an impressive second place in the ranking for best countries for entrepreneurship.
One might think that the startup ecosystem is blazing in the land of the rising sun, but other reports paint a different picture.
Japanese cities were sorely missing from Compass' global startup ecosystem report of 2015. Venture capital (VC) in the country, while doubling to US$2 billion in 2015, is still a far cry from the United States' 2015 VC investments of US$59 billion. Moreover, none of the 174 top unicorn startups in the world hail from Japan.
It seems that most of the entrepreneurship (or rather intrapreneur) activity is still being generated from the traditional multi-national corporations.
Despite these facts, surely the startup scene of the world's third largest economy is still worth a look. We asked startups operating out of Japan for their insights.
Opportunities in the market
The allure of the Japanese language and culture
More than 99 percent of Japan's population prefer to communicate in Japanese, making the English language standards far below government targets.
However, it isn't all doom and gloom. In fact, the situation creates a lure for international students who are eager to learn the Japanese language and culture. Over 208,000 international students studied in Japan in 2015, on track for the government's target of 300,000 students by 2020.
To support this initiative, Shota Morikawa set up STBooking. The platform provides international students with relevant information on Japanese institutions and lodging.
The co-founder and CEO explains, "Our mission is to solve the uncertainty and asymmetry about the information related to studying in Japan and increase the number of foreign students coming to the country."
Low online credit card penetration opens to alternatives
Ecommerce is huge in Japan. The sector is expected to make US$122 billion in revenue, with 80 million users in 2018. According to Russell Cummer, Co-founder and CEO of Exco, only 60 percent of online purchases are made using a credit or debit card in Japan, compared to the United States' 90 percent.
Only 60 percent of online purchases are made using a credit or debit card in Japan, compared to the United States' 90 percent.
Because other payment methods—cash on delivery (COD), Combini payments, and bank transfers—do not require the input of long and sensitive details at checkout, they are much preferred.
To simplify payment, Exco created a payment system called Paidy. The credit account is independent of any credit card or carrier billing and is linked to a consumer's mobile number.
With Paidy, consumers can shop all month and settle a single bill for all of their purchases directly. Russel says this "cardless card" is already offered on more than 600,000 websites in Japan.
Legacy commission structure in professional photography
Japan has a declining marriage rate. From one million married couples a year, in the 1970s, this number has declined to around 635,000 in 2015. To make matters worse, couples currently face a struggle in getting their wedding photography done.
Yuka Fujii, CEO of Famarry, explains: "The total amount of money spent on professional photography in Japan is US$12.9 billion per year, and agencies or photo studios take 80 to 90 percent of that as commission."
Moreover, because of inefficiencies in the booking system, customers won't even know who the photographer is until the day of the shoot. Because of these inefficiencies, customers are left unsatisfied and, possibly, receive subpar photographs.
Famarry is an online wedding photographers' directory, which helps users find the best photographers. By directly booking the service, it allows couples to bypass agencies, getting better prices and better experiences.
Demand for music activity among casual users
It is without a doubt that Japanese are musically inclined and love karaoke as a popular social activity.
Akinori Fumihara, founder and CEO of Nana, agrees that karaoke is a unique sensation in the country. Japan is the only country in the world which has a larger karaoke market than the music sales industry.
Nana is a music community app and service that allows users to play music on their smartphone whenever, wherever, and with whomever. Since November 2012, there have been over 2.5 million registered users, and over 60,000 songs posted daily.
Challenges faced in the business environment
Building trust among Japanese customers
Daniel Maggs, CEO of Bisu, says: "It is challenging to gain momentum [in Japan], given that established brands are well entrenched. But once you get past the inertia, you can scale quickly."
Having a track record of success from a recognised foreign client helps open doors to Japanese clients.
He sees Japanese consumers as risk-averse. To overcome this, he highlights conventional advertising that startups need to keep in mind. These include: the use of celebrity endorsers, product supremacy in the market, long company existence, and safety and comfortability of product usage.
The Japanese market is slow to accept products from start-ups, he says. "Having a track record of success from a recognised foreign client helps open doors to Japanese clients."
The 'local is sufficient' mindset
Japanese entrepreneurs often do business with a narrow view and are settled to scale solely for the Japanese market. This is different from startups of other countries that aim to go global from day one.
Japanese entrepreneurs tend to focus on the domestic market because of its sheer scale and the country's uniqueness. Another reason is the language barrier when localizing to other markets.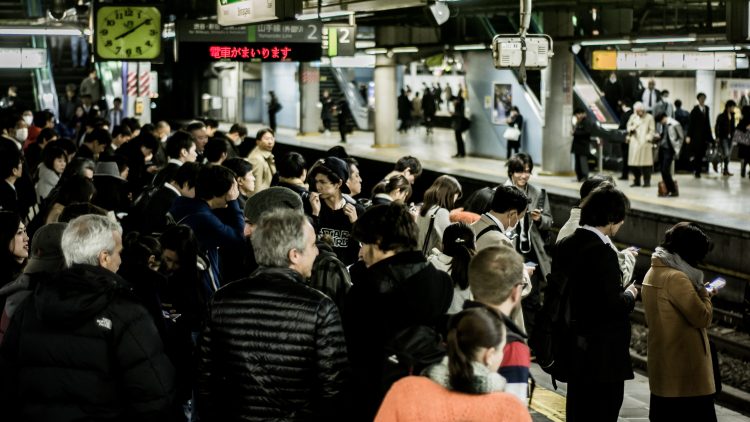 This mindset is becoming a cycle. Because the Japanese market is large enough to ensure big gains, many entrepreneurs target small exits. These entrepreneurs then become angel investors who invest in other entrepreneurs, imparting the same 'local is sufficient' mindset.
So, while there are many successful companies in Japan, they struggle to expand into other countries.
Government red-tape for licences and grants
The Japanese government is very supportive and pro-business, providing a variety of grants and schemes. But are these grants worth the trouble?
On one hand, the government subsidy system is highly developed. However, it often takes an enormous amount of time to prepare the application materials.
Daniel, of Bisu, suggests grant funding to be given upfront rather than given based on claims.
"The amount given is generally small (less than US$50k) and are typically reimbursement grants," he says. "This means you are forced to either pay the costs out of your own pocket up front, or take a bank loan, which gives you an interest expense and additional risk."
The startup scene in Japan
Beginning a startup in Japan may be a costly venture. It is an expensive place to live and it may become a difficulty keeping running costs low in the initial stages.
While Japan is lagging behind in the startup scene, it is catching up. In Tokyo, the number of seed investors who made their fortunes in the IT industry are growing. With a system resembling Silicon Valley, there is now a bigger potential to start businesses in the country.
While Japan is lagging behind in the startup scene, it is catching up.
The startup entrepreneurs in Japan are also younger than the US. This may be due to Japan's taxing system, which is based from a person's income from the previous year. This means that if a more experienced person leaves a well-paying job to start a startup, they must pay a tax bill based on a much higher income.
Of course, another issue is the language barrier. Japanese entrepreneurs understand English when it comes to reading, but may not be good at expressing themselves in the language.
Advice from local startups
So what advice is there for aspiring entrepreneurs in Japan?
One advice is to alternate funding between onshore and offshore for each investment round. Russel, co-founder of Exco, advises startups to look at both Japanese and international investor pools.
Yuka, Famarry CEO, advises startups to meet as many investors as possible. Because of the lack of startup competitiveness in Japan, it may be easier to get funding.
According to Akinori, Nana CEO, choose where you base your business carefully.
Daniel, Bisu CEO, advises: "If you do create a startup in Japan and intend to go global, incorporate in the US and have a Japanese subsidiary."
As a final note, Daniel says: "Be generous with your employee equity, especially early employees. If you want high quality, motivated people, you need to incentivise them. It's much better for a founder to have 30 percent of a startup with a strong, motivated team, than 60 or 70 percent with B-class players."
Special thanks to Peter Rothenberg, Tech in Asia's community manager for his introductions to the startups. This article is the tenth of the 'Through local eyes' Series, where local startups give their take on Asian startup ecosystems.
This article first appeared on Tech in Asia.