An Indian friend once told me, "Indians may all look the same to outsiders, but we are all different in so many ways — in cultural background and the way we live, work and play." That statement is as much as true as I struggle to fathom the complexity of the huge Indian market and understand how the tech startup ecosystem is like.
India is home to 1.2 billion people, the largest democracy and second most populous nation, but is not a homogeneous nation. It has 29 states and 7 union territories working with different state-level regulations, a host of major religions being represented, two thousand ethnic groups, and many different languages used, which are broadly grouped into four major families of languages and two language isolates, but fortunately, English is the working language of communication.
It is without a doubt that India has many things to offer for entrepreneurs. And to make sense and get an introduction to the market and tech ecosystem, I asked five entrepreneurs based in different Indian cities for their insights.
The rise of ecommerce
As a country prospers economically and when infrastructure permits, the ecommerce entrepreneurs come naturally. India is cited to be worth $38b in 2016, a 67 percent jump from 2015. It is slated to reach $100b in 2020, which is in tandem to the rising demand for goods and services by its huge domestic market.
And Swati Bhargava knows this opportunity. She cofounded CashKaro.com, a Gurgaon-based one-stop destination cashback and coupons site with a claim of 1 million registered usersacross India. According to her, the company has partnered over 1,000 sites via an affiliate model, including Flipkart, Amazon.in, Snapdeal and Paytm.
She said, "Indian ecommerce is growing really fast and the Indians' love for deals is no secret. In fact, 80 percent of online shoppers look for coupons and cashback offers before they buy. CashKaro is the perfect way to participate in this ecommerce growth as we work with ecommerce websites across different verticals. Moreover, India is a very value-conscious market, so there is no better place to implement a tried and tested concept like ours."
Avlesh Singh also sees opportunity in the ecommerce wave. He is the cofounder and CEO of WebEngage, a Mumbai-based global SaaS multi-channel user engagement platform, automating user engagement and helping merchants to retain and grow their user base.
He is positive of the local ecommerce market. He explains, "Despite having a globalised customer base in over 50 countries, we have an unusually substantial portion of our business coming from India, which is around 45 percent. This is not normal of an Indian SaaS company, which usually draws most of its business internationally.
India as an opportunity is pretty unique for us. As the market continues to evolve and size of the internet population keeps growing bigger, we are slated to benefit from this boom as well.
We believe that through our business model which is to 'Engage, Retain and Grow', coupled with the rising growth of the India ecommerce market, we will continue to see India as a significant contributor to our revenue."
WebEngage counts notable customers like Flipkart, Snapdeal, Jabong, UrbanLadder, MakeMyTrip and Oyo Rooms as part of their clientele.
Receptive and forward-looking tech entrepreneurs
Abhijit Khasnis finds that employers, in particular startup tech founders, are willing to change and take risks in trying new ideas to increase efficiency. Leveraging on this adaptive and receptive attitude, he co-founded and is COO of Hiree.com, a Bengaluru-based online recruitment platform that enables quick hiring and placement of tech jobs to employers.
He explains, "India's tech jobseekers are savvy, choosy and drive a hard bargain. Employers need to present their opportunities in much more compelling ways than just job postings. We recognise these issues and help tech jobseekers find the right opportunity in the shortest time possible. It helps to have a client base willing to experiment with new methods.
 India has among the most driven and intelligent entrepreneurs I have ever come across.
At any point in time, the sheer number of candidates looking for tech jobs is extremely high. On the employer's side, the hiring is done in the thousands every month. This requires HR tech solutions to be highly scalable." And Hiree is no slouch, with over 750 employers and 570,000 tech jobseekers on their platform.
Swati Bhargava echoes similar sentiments about entrepreneurs and proudly talks about how entrepreneurship is an economic pillar in her country.
She says, "In my experience, India has among the most driven and intelligent entrepreneurs I have ever come across. The desire and hunger to succeed is unparalleled. People don't worry about working late into the night, working on weekends or holidays, they just get work done. This go-getter attitude has helped India quickly get onto the startup worldmap.
According to a NASSCOM startup report, India is the third largest startup ecosystem in the world. There would be 11,500 startups by 2020, employing over 250 million people. Evidently, the Indian startup landscape is turning out to be a hotbed of opportunities and is playing a crucial role in shaping the new economic epoch."
Challenges of and solutions to running a business in India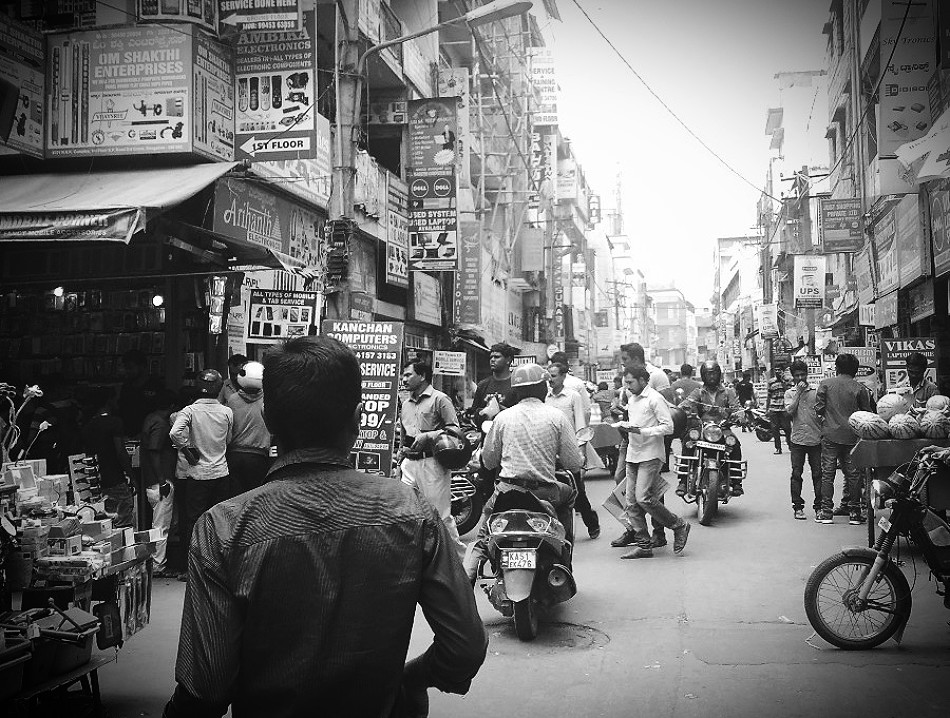 Financial regulations restricts development
But all is not as rosy as ecommerce would seem, as Krish Subramanian would like it to be. He is the cofounder and CEO of Chargebee Inc, a Chennai-based fintech SaaS company. Chargebee is a subscription management and recurring billing solution on top of popular Payment Gateways like Stripe, Braintree, Authorize.Net, serving businesses in 48 countries. The recurring billing vertical is highly regulated with strict rules on recurring payments from India's central bank RBI, as it deals with digital payments that run on direct debiting, not on credit cards.
And while RBI does allow direct debiting from a customer's bank account for recurring payments, Krish highlights the resistance of customers trying a new software service. It is also a cumbersome and manual process if the recurring payment is variable and not fixed. RBI has its strict regulations to weed out fraud, but innovation has taken a side step due to this.
This has led to many Indian SaaS companies like Chargebee to incorporate either in USA or Singapore, as it is easier for them to reach out to an international customer base, as well as the ease of conducting business.
New technology faces mindset changes and paucity of data
"Challenges are integral to starting-up a new business," cites Anu Acharya, CEO ofMapmygenome, Her vision is "to touch 100 million lives" and through her Hyderabad-based company she founded in 2013, she introduced the concept of improved healthcare through personal genomics in India, in which Mapmygenome is a pioneer in this field of technology.
Mapmygenome offers personalized health solutions based on genetic tests, via a study of genetic variants at specific locations on the DNA that can affect health and wellbeing. With a simple swab of saliva, a complete profile of a person's genetic predisposition to health and lifestyle can be provided, allowing people to be proactive about their health.
To her, regulations like excessive import tariffs on machinery and consumables have increased her costs of operations. Other challenges she faced were the paucity of data for the "Indian" gene pool and the changing of people's mindset from symptomatic to proactive in regards to healthcare.
Difficult and tedious incorporation of businesses
According to Abhijit Khasnis, startups in India will find it difficult to work through the procedures of setting up a business.
He explains, "Due to the large number of laws at the Federal and State level, founders often have to jump through hoops to incorporate and ensure regulatory compliance of their businesses. Closing down a business is hard as well, though recent government moves to bring a simplified code for bankruptcy is a good step in the right direction."
Infrastructural and abrupt regulatory changes
For Swati Bhargava, she said, "Simple infrastructural challenges remain, such as lack of good internet connectivity has made setting up difficult, and these are ongoing everyday issues. It's a market that is slowly seeing the ecommerce revolution, so regulation is not clear and sometimes it is implemented rather abruptly. For example, the recent FDI regulation for ecommerce marketplaces. However, the opportunity & market size is huge in India has not deterred the entrepreneurial zeal."
Disparate human resources and a challenge to gain trust with customers
Avlesh Singh finds things challenging on the human resource front. He explains that a good chunk of tech startups have migrated to Bengaluru, attracting the talent pool along with them, thereby creating a dearth in Mumbai.
On the startup front, he finds acquiring the first set of customers is always pain in the SaaS business, as it is extremely challenging to convince an established business that you are worth your salt.
'Startup India' initiative
All founders have hailed the launch of PM Modi's 'Startup India' initiative. They foresee many reforms and cutting of unnecessary red tape and regulations and compliance, paving the way for entrepreneurs to build businesses quickly. On top of this, a $1.5b structured fund of funds will aid in the growth of venture capital in the next four years, which can only help in the growth of the Indian startup ecosystem.
Startup scenes in different cities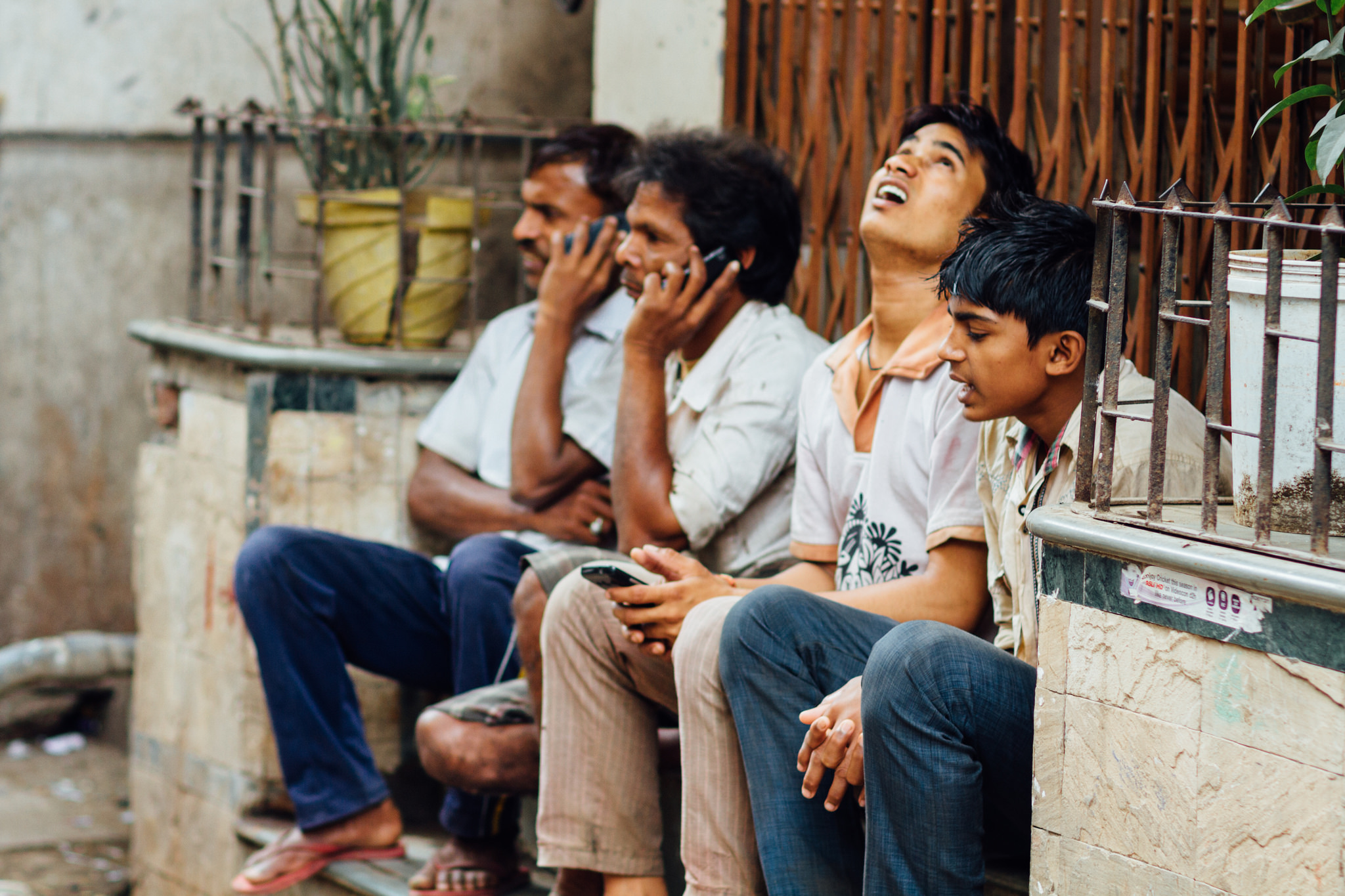 Bengaluru
"Bengaluru, or Bangalore as it is familiarly called, is the startup hub of India," claimed Abhijit Khasnis.
"Most fast-growing startups either started in this city or moved in, thus creating a very vibrant community with a lot of support. The startup community is very close-knit and startups can be seen growing in cafes and pubs across the city.
The media is very supportive, with dedicated sections covering startups in all leading Indian newspapers. Mainstream TV channels host shows focusing on startups as well.
There are many startup workspaces that have come up in last couple of years, which are supporting startups with space, mentors, customers and investor connections. Traditional above-the-line media like billboards and radio are also utilised by startups, a phenomenon quite unique to India.
The average age of entrepreneurs in Bangalore is the lowest among the top 20 startup hubs in the world. As a result, the risk appetite to experiment with disruptive business models is high."
Chennai
In Chennai, or Madras in its old name, Krish Subramanian describes the scene as cosy. He says, "Chennai's startup scene is a very tightly knit group. The founders of about 20-25 startups meet in a monthly meetup called FilterKaapi (local word for filter coffee, which is a special version of South Indian coffee). We lean on each other for support, advice, network and insights.
Chennai Open Coffee Club is a much larger group of entrepreneurs, wannapreneurs and employees in various companies who come together for a monthly meetup. This happens every first Saturday of the month.
Now we have SaaSX.in that happens yearly in Chennai, in collaboration with iSpirt (Indian Software Product Industry Roundtable), think-tank for the Indian software products industry. We did the third edition this year with close to 150 SaaS founders from all over India coming to Chennai."
Mumbai
For Mumbai, or Bombay as previously known, Alvesh Singh speaks of the city's long complex history. He explains, "Mumbai has historically been the centre­ of­ Indian­ hustle and the Mumbai startup landscape too has inherited the same lack of predictability and stagnation that Mumbai is known for. There has been a blend of positive and negative developments since Indian startup ecosystem took off.
While many startups managed to scale their business model and achieve sustainability, some succumbed to the inherent obstacles of entrepreneurship. Further, my personal itch has been that things have not been even for the enterprise and consumer related startups in the past couple of years. Consumer-related startups relatively hogged more limelight, both from the investors and startup community in general.
Oftentimes, consumer internet companies, especially e­commerce startups, which were backed by plump investment and high cash burning appetite, were valued the same as the established profitable enterprise startups. Having said that, things are turning relatively better and there is much clarity now perhaps because of more awareness and interest in the startup landscape."
Hyderabad
To Anu Acharya, Hyderabad is home to many avant-garde institutions that nurture a gene pool of local biotech and IT talent.
She highlighted, "Compared against other cities, operation costs are lower. Best of all, this city provides several opportunities for innovators and startups to shine. Progressive and startup-friendly leadership at the State level is an added bonus. Hyderabad has been recognized as one of the most fertile grounds for startups in India.
There is a true "community" for startups with entrepreneurial organizations, conferences, workshops, and even investor meets. The media here is pro-startup too. This centrally located and well-connected city has been home for me for many decades. Being home ground, connecting to channel partners here is also easier."
Advice to fellow startups
Krish Subramanian advised, "Most of us tend to build a solution and then understand customer context through a series of discovery and iteration phase that goes on for several months and in some cases, years.
I would strongly encourage a focus on distribution and customer context from the very early days to scale the startup, because this can help you get product market fit faster and better. For example, if you are selling a SaaS product to another business, you should understand your client's pain point, who the executive sponsor is, who the influencer is, in order to understand how to position and sell it."
 The trick to succeed is to have a scalable idea that you can be passionate and persistent about.
"India can seem daunting at first – but it is well worth the effort," highlights Swati Bhargava. "You'll find opportunity, adversity, genius, talent, zeal – everything here. The trick to succeed is like in any other part of the world, which is to have a scalable idea that you can be passionate and persistent about."
Abhijit Khasnis describes India as more chaotic and disorderly than most books would have explained, and advises startups to get ready to be surprised. He considers India a good trial ground if one eventually plans to expand in other democratic emerging markets.
Anu Acharya shares her methodology, "If you are planning to start your entrepreneurial journey in India, the best time to do it is now, with government startup friendly policies like 'Make in India' and 'Startup India'.
But before deciding on founding a startup, it is essential to understand the DNA of startups – due diligence, networking, and action. Due diligence in terms of budgeting, technological and business growth planning, and marketing strategy are of key importance, especially if you are bootstrapping. Networking is equally important to let the world know about what you do and why they should come to you. Lastly, action – implement your plans at the right time and be flexible enough to switch to plan B when it looks like your original plan is not working."
Ending thoughts
In closing, I re-iterate my point on trying to comprehend the immense complexity of the Indian market, and this article is only scratching the surface of understanding how India works. Nevertheless, through the interviews with the five founders, we have obtained a basic introduction and further gather that India is an exciting market for entrepreneurs to work on. Coupled with forward thinking leadership with the "Startup India" initiative, the scene can only get even more invigorating for entrepreneurs.
Join me in Bengaluru on 6-7 July as I participate in Tech in Asia's inaugural "Tech in Asia Bangalore" event at the Manpho Convention Centre.
Special thanks to Vartika Manasvi, Tech in Asia's community manager for her introductions to the startups. This article is the seventh of the 'Through local eyes' Series, where local startups give their take on Asian startup ecosystems.
This article first appeared on Tech in Asia.