It is regarded as a small market that is dwarfed by its giant neighbors of Japan, China and Philippines. But despite its small size, Taiwan's population of 23 million grew economically in the 1960s to 1990s and was dubbed as one of the four Asian Tigers with strong economic growth.
Fast forward to the current day. In the midst of China's manufacturing capabilities outshining its own, how has Taiwan fared as an economy? And can Taiwan's startups be the shining light in the midst of economic challenges? Is the startup ecosystem ready to support new innovation? I asked five startups who have operated in the Taiwanese market for their insights.
Well-developed ecommerce industry as a driver of growth
Taiwan's ecommerce market is over U$34b market size in 2015 and with a 5-year average annual growth rate of 10-20 percent. It is a sizeable 28 percent of the US$120b traditional retail market and forecasted to surpass traditional retail market. Mobile commerce penetration is also high at 50 percent, with more than 70 percent of all Taiwanese online shoppers purchasing using smartphones.
Tony Wong, co-founder and CEO of Shopline, finds the Taiwanese consumer behaviour unique, which fuels the ecommerce growth. He observes, "The Taiwanese mainly buy online because of the wide selection of merchandise and a mature logistics and payment landscape. On average, a person will purchase something online once a month."
Mature logistics and payment landscape
 Coupled with a mature infrastructure, the ecommerce market in Taiwan can only grow bigger.
Coupled with a mature infrastructure, it can only grow bigger. Indeed, known logistics and payments providers like Family Mart and 7-Eleven provide cash-on-delivery, which is a popular option. Tony continues, "Imagine that I can order something online, have it delivered to my nearby convenience store within 1 to 2 days and pay during the pickup is truly amazing."
Taiwanese consumers can also pay via ATMs. "Taiwanese ecommerce merchants have the option to generate a unique one-time ATM bank account for the shopper to deposit the payment with any local bank. Once completed, notifications will be triggered across systems, acknowledging the transaction."
Startups banking on Taiwan's ecommerce market
Banking of the growth of the Taiwanese ecommerce market, Tony has founded Shopline, a self-service platform for merchants to launch full ecommerce websites that are mobile optimized. Shopline has over 60,000 merchants on its platform across the region, of which 65 percent are from Taiwan alone. This shows the sheer market for merchants, and he explains, "Merchants in Taiwan have been selling in local marketplaces like Yahoo and PCHome for over 10 years. However, you will need play by the rules of these ecommerce giants, that don't give businesses the flexibility to operate and build their brand."
To this end, Tony provides merchants the opportunity to build their own site and brand, giving them more options and capabilities to run their business independently and work with local partners such as 7-11 (logistics) and Allpay (payment) to support these merchants.
Also taking this opportunity to tap into the ecommerce market is Eric Wang. He founded citiesocial, a global curation product discovery ecommerce marketplace for international high-quality home, electronic and fashion brands. The CEO and founder feels that that the market is fragmented and gives his insight, "Unlike China, where 70 percent of the market is dominated by TMALL and Taobao, few Taiwan ecommerce players own more than 10 percent market share, which creates opportunities for smaller sized merchants to tap into the market." And citiesocial's figures are the proof of the pudding that smaller-sized merchants have skin in the game, with over 300k registered members and 25k items for sale.
Traditional ways and resistant mindsets are still prevalent
Reluctance of using English hinders company growth
Charles Chin describes the reluctance of using English to present financial information by Taiwanese public companies impedes the visibility to international investors.
To address this issue, the CEO and co-founder founded WritePath, which provides businesses a universal language solution. Using AI technology called 'translation booster: T-booster', content requiring to be translated will be analyzed, recycled, and "learned". In this way, translators can do their job faster, easier and more accurately.
But he laments on the slow adoption rate for this technology and says, "Taiwan is ranked behind Hong Kong, Singapore, Japan and even Thailand and Malaysia in terms of corporate governance (CG) scores, as most financial information are mainly in Chinese. These public companies never see the value of displaying information in English, which can actually bring the company to the next level. Overall, I would say this vertical is particularly challenging, with a lot of old ways of doing things."
Lack of willingness to adopt new technologies
Cate Xie, co-founder and CBDO, SkyRec Inc., finds the competition in traditional retail business has intensified. Most stores now close as late as 11pm and some even run businesses around the clock due to the changing Taiwanese lifestyle. To this end, her company provides big data analytics and business intelligence for brick-and-mortar retailers, which includes VFC, Sasa and HiLife. In her experience, local retailers need more critical scientific information like shopper traffic, in-store analytics, sales transaction and staff shifting, and not just POS data and physical observations.
Traditional retailers are less willing to move forward to adopt new technologies.
But her product is relatively new for the industry. And traditional retailers are less willing to move forward to adopt new technologies. Her challenge is to convince retailers that business intelligence for store optimization is key to survival and profitability.
"Old ways die hard", quips Tony of Shopline. He explains, "Physical paper contracts and different types of company and personal chops are used instead of hand signatures. Digital signatures and online agreements are not common. Therefore, a lot administration processes and operations are still done manually and physically."
"If you are new to Taiwan, learning and adapting to the processes, understanding the traditional culture and mindsets might take a bit of effort and time. But through this lies the beauty of forming a competitive advantage and increasing entry barriers for other players to enter the market. Localization and entering the market might not be straightforward."
Taiwan's startup scene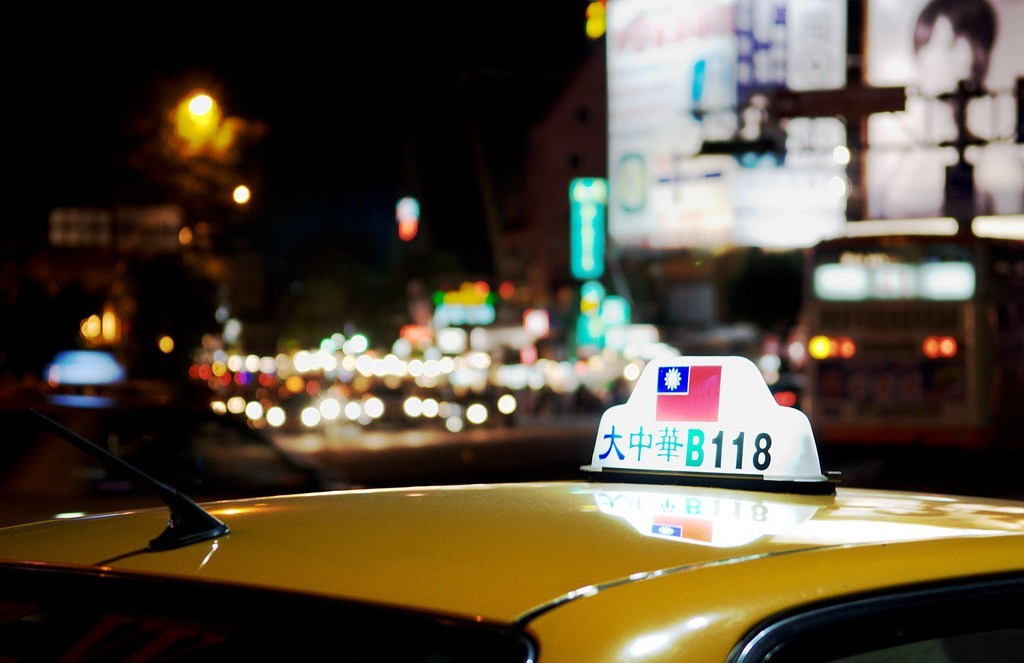 Charles of WritePath feels that the startup scene actually is much better off than a few years ago.
He comments, "I started my entrepreneur journey in 2010. At that time, there was no known incubator/accelerator in town. I didn't even know what venture capital was all about. As such, I bootstrapped the business, though I was fortunate to receive seed funding from Mark Hsu of Pinehurst Advisors. Now, there are so many startup competitions, startup gatherings, media exposure, events, camps, who are trying to teach people on how to start up."
Developing startup ecosystem
Cate of SkyRec agrees that the ecosystem is developing and lists down active community evangelists. "We have more resources compared to three years ago. There is the Startup Stadium, or TSS for short, where a startup community thrives and where regular pitch events are held. iii is also pretty active, where they work with foreign startup events like B Dash Camp, Slush and Echelon, and provide support to startup companies. Meet Club helps to report on Taiwan's startup circle, and accelerator AppWorks has helped several companies grow to go to international market."
Eric of citiesocial further adds that all stakeholders are still learning their way in the ecosystem. He says, "Traditional VCs are building their framework on investing in internet/software companies. The government is still figuring out how best to support startups, founders learning how to leverage resources and position their companies for success and talent transitioning from big corporates to startups. The players need to significantly improve to compete with other startup ecosystems."
The startups that succeed
"I find many startups focus on chasing the buzz and replicating successful models, like UBER for x vertical, without consideration for local market mechanics. On the flip side, I have seen 3 types of successful companies: 1) uniquely leverages Taiwan's resources and applies new technologies and/or operating models (Lativ and Taiwan textile infrastructure, or Gogoro and hardware infrastructure); 2) chooses a large local market vertical and does a fantastic job of localizing its service (examples are Addcn, Gomaji, iFit); and 3) seasoned entrepreneurs that aggressively build regional businesses early on (examples are Appier, KKBOX)."
Tony of Shopline finds a pattern of startups following Taiwan's traditional focus on hardware companies like Foxconn, Asus, Acer, MSI and HTC, all which are examples of major international brands founded and headquartered in Taiwan. Thus, it is natural for Taiwan startups to follow this trend since there is already a large talent pool in such industry. They notably focused on the IoT vertical, an example would be Gogoro, the Tesla of scooters.
Charles of WritePath agrees that startups are more hardware based, given Taiwan's engineering focused education. But this has a negative impact. He comments, "Taiwan entrepreneurs are more product driven, paying more attention to product details rather than the commercial viability. This create-and-sell mindset is still not prevalent."
Taiwanese startups the silver lining in bleak Taiwanese economy
Ken Chen, cofounder and CMO, iChef, a Restaurant POS app which recently raised US$5.6m, concludes by saying that the startup scene is the silver lining in the dark clouds. He gives his hopeful assessment, "In Taiwan, due to the depressing economic status, startup entrepreneurs are more likely to share the social mission of bringing new hope into the Taiwanese economy. And that mindset grows from building achievements with the startup team to showing achievements to the community. I would say it is exciting. More junior and senior talents are joining the startup community, either to start their own business or work as professionals."
The challenges of fundraising
Mismatch of startups and investors
Ken of iChef observes that there are many startups seeking funding, and there are many investors, but there seems to be mismatch.
Eric of citiesocial agrees and believes this is a very Taiwan-specific issue. He explains, "Taiwan's larger VC funds are experienced investors in hardware, semiconductor and telecommunication companies. They are, however, new to investing in internet and software companies. This often makes it difficult for these funds and internet/software company founders to be aligned on company growth levers, strategy and valuation framework.
"This disconnect often slows down fundraising, significantly dilutes founders early on or forces companies to look beyond Taiwan for funding–all of which hinders company growth. The lack of exits or public listings of internet and software companies exacerbates the fundraising issue."
Cate Xie agrees that Taiwanese startups face difficulties in getting early stage funding. She observes, "Angel investing hardly exists in Taiwan. Investors from Taiwan might show great interest in early stage funding in the beginning, but they soon realise they don't have the experience and don't really know how to invest in the new verticals. They will instead turn to late stage investments where financials are clearer." Her advice to startups that if they wish to grow into unicorns, fundraising outside Taiwan is a must.
Modest Taiwanese culture
She also notes that the Taiwanese are over-modest and not keen to promote themselves, with the Taiwanese culture and education contributing to that behavior. This is observed anecdotally that there are fewer Taiwan teams that are known globally compared to other startup ecosystems.
Advice to startups about Taiwan
'Go Global' is the mantra for Cate of SkyRec and Ken of iChef. For Ken, going global should start from day one and all stakeholders should focus on that, especially the founder. For Cate, it is about dreaming big. She gives her take, "If you have a good idea, don't just keep it to yourself; make good use of the resources to promote it. To get more opportunities, get connected to the world either for investment or the big market out there."
Charles gives the reality check. "The startup journey is super difficult. Persevere and don't compare with those with big funds featured on TechCrunch. Gather the best team, find the most patient investor(s), build the product that people are willing to buy all over again, and be persistent."
For Eric of citiesocial, he says startups should consider the advantages of the market of high average income consumer market, well-established logistics infrastructure, high internet/mobile penetration, strong technical talent pool for hardware/software/design, measured business integrity and decently clean business law. With these in mind, he believes many industries can be disrupted in Taiwan, but just be sure that one chooses wisely, using hard numbers as a basis.
Tony of Shopline concludes this article. "Taiwan is a market which can be considered sizeable, with a population of over 23 million. The geographic location, a reasonable density and low living costs, makes it an ideal market to target startups in relatively early stages. There are certainly barriers of entry, but they are not extremely difficult tackle. So with a little bit of patience and effort, they can be addressed, with the return being worth the investment."
Special thanks to 500 Startups Greater China team, Pinehurst Advisors, Mesh VC and TSS for their introductions to the startups.
This article is the sixth of the 'Through local eyes' Series, where local startups give their take on Asian startup ecosystems.
This article first appeared on Tech in Asia.