It is the second largest ASEAN nation of 102 million people and, similar to Indonesia's geography, it has thousands of islands that forms the nation of the Philippines. An estimated 2.3m Filipinos are working overseas, bringing home US$26.92b worth of remittance in 2014 and helping the country spur its economic growth.
With a GDP of US$2,728 per capita and a well-educated English population, it is a country that is ready to expand and become a great consumer market. So how does one understand the Filipino market? And what challenges abound as a startup? I asked Filipino startups for their insights.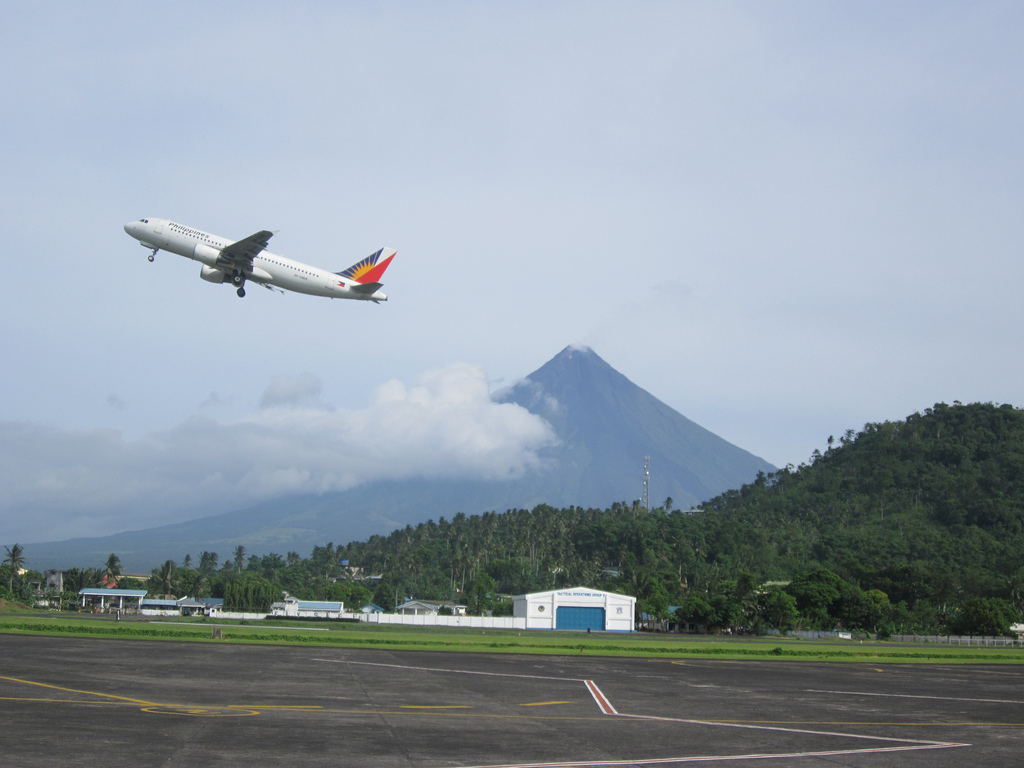 Understanding the Filipino consumer market
A digitally savvy nation
Francis Uy, founding CEO of Mobkard, a mobile loyalty and discounts platform, talks about the behaviour of Filipinos. He said, "We are the social media capital of the world (at one point and probably still is) and the mobile texting capital of the world. This is an extremely social market. It is also a cash economy with a low single digit credit card penetration rate. Filipinos are also relatively young (average age is mid-twenties) and have a bigger population growth than most Asian countries."
Chino Atilano, CEO of TimeFree Innovations, Inc., a virtual queuing solutions company that offers customers the convenience of getting a virtual queue number before arriving at the store, notes that Filipinos spend a larger chunk of their time online compared to other nationalities. He finds that more are also accessing digital content from their smartphones compared to from laptops and desktops.
It becomes attractive for startups (especially B2C startups) to capitalize on this consumer behaviour and is now imperative to develop a mobile app or a mobile-friendly website or application to take advantage of the Filipino consumer behavior in order to gain more traction.
Conservative finance vertical
Jp Bisson, CEO & co-founder of LoanSolutions, comments on the credit finance industry, "Compared to the rest of Southeast Asia, the Philippines has yet to be really disrupted by tech companies. The finance vertical is extremely conservative for several reasons, one being that there is no centralized credit scoring available to them. Credit investigation is a very long process and the need to produce a lot of documentation is necessary for borrowers to be granted a loan."
In his observation, getting a loan from legal financial entities in the Philippines is difficult, which leaves Filipinos disgruntled and left with the option of securing a loan with a loan shark or other high interest lenders. To this end, his company's vision is noble, which is to give better financing options to all Filipinos and put an end to loan sharking in the Philippines.
Active nightlife scene
How about the nightlife scene? Ron Baetiong is the founder and CEO of Partyphile, an app that allows one to discover and get access to the best parties, events and nightlife hotspots in the city. The born-and-raised Manila entrepreneur elaborates on the Filipino culture of socializing.
"Filipinos love to celebrate. Regardless of what social status one is at, Filipinos like to spend time with their friends and have fun. With the growing middle class and young workforce with a high disposable income, there's no better place to do that than having an epic night out. Filipinos will always find a way to have fun and mingle, the only difference is how they do it.
One perfect example of how crazy the Philippine market could be is this: during the months of June to November (our rainy season where typhoons bombard us every week) people will still flock to big raves, even when it is already flooding."
He added that social media has a huge potential for consumerism. "Any good promotion or event can go viral in minutes."
Operational challenges of operating in the Philippines
Poor internet connectivity and online payment systems
Like every market, challenges abound for businesses. Ron highlights that the poor internet connectivity and online payment systems can impede ecommerce activity.
He said, "The Philippines has one of the worst internet connectivities in the world and startups have to be creative in making their technology accessible for their users. Processing payments is also a big challenge, given that only an estimated 3 percent of the population hold credit cards. And despite your target audience possibly having credit cards, convenient payment tools for users like Stripe and Braintree are not available locally, hence the plethora of over-the-counter (OTC) payment options which can be really inconvenient for users.
Cash is still king in the Philippines."
Change of business mindsets
Jp feels the needs to change the business mindset is a more pressing concern. He explains, "Many companies do not yet see the need to change their ways and they are very traditional in their approach. There is also apprehension to adopt new methods, even though the new methods are better. This is why we had to adapt to their way of doing things."
Lack of experienced startup CEOs
Francis notes the lack of experienced entrepreneurs to help drive startups to succeed. He observes that the ecosystem itself is still very young, which correlates with the lack of experienced CEOs. He faced significant difficulties initially as CEO in driving stellar growth for his startup, despite having fourteen years of successful corporate experience. He cites the need to have more business maturity to work effectively as a team to deliver goals.
Difficulty of establishing credibility
Chino laments very long sales cycles to close deals. He notes, "Customer education, both on the enterprise and consumer levels, takes time. Lack of credibility was a major resistance point for potential enterprise customers to sign up with us. Most enterprise clients are still hesitant to work with startups, though this is changing in the past sixteen months after much consumer education."
The state of the Philippines startup ecosystem
So how is the startup scene like?
Startup scene young, but vibrant and growing
Jp shows optimism about the startup ecosystem. In the capital Manila, the startup scene is starting to take a life of its own. Entrepreneurs are very willing to help each other, and having successful startups like Lenddo, Zipmatch and Pawnhero helps spur confidence in the ecosystem. Over at Cebu where he is based, the ecosystem is still in its infancy but he sees a couple of startups operate at an international level, such as Caresharing.com and Synacy.com. He notes that these success stories will naturally attract entrepreneurs from all over to grow the ecosystem.
Conservative investor funding
Chino concurs on the assessment. He says, "The startup scene in the Philippines is getting more vibrant as more and more startups come to life. There have been a couple of Filipino startups who received investments from notable investors, but the funding scene is still weak and holding back potential startups. But getting invested is not everything. There are many startups still bootstrapping as they do not want their equity to be diluted."
Startup support groups
As for supporting groups, Francis has noted that several organizations have been created like Ideaspace and UP Enterprise to support startup founders, which is a good sign of the growing ecosystem. The Philippines recently hosted Slingshot Manila which was an APEC event for startups. This was well attended and supported by the leading companies and government agencies, which are critical to growing the startup community.
Advice to startups
Test bed for American market
Chino describes the Philippines market as an interesting one. He says, "The majority of Filipinos speak English and the majority of them spend their time online on smartphones for at least 4 hours a day. The Philippine market can serve as a testbed for startups who eventually would want to market in North America. Filipinos are heavily influenced by American culture, and so the Filipino customer behavior reflects that of the Americans. Needless to say, there are some factors to be aware of, such as the fact that most Filipinos still do not have credit cards while others may have smartphones but do not have data plans."
Focus on what works
Jp's advice is to focus on what works and not to reinvent the wheel, a tactic which worked very well for his startup. A founder should iterate from a business model that has been proven to work at scale and slowly bring more and more technology to it.
Partner with local organisations
"The Philippine market had the 2nd highest GDP growth in Asia in the last few years," highlights Francis. "The economy is booming and consumers are willing to pay for premium products and services that can solve their problems. But if you want to penetrate the Philippines market, it will really help to partner with a local organization or startup who can help you with government regulations and market dynamics."
Ron shares a similar excitement and ends off this article with a positive note. He says, "The Philippines is a gold mine. There are so many unsolved problems that can be solved through innovation. The market is humongous and the right solution can grow big really fast with the right support. It can be rocky at the start, but if you hustle and grind enough and surround yourself with good people, you can make it big."
This article is the fifth of the 'Through local eyes' Series, where local startups give their take on Asian ecosystems.
This article first appeared on Tech in Asia.