A country of 30 million people, Malaysia is a rich ethnic diversity of major races and is home to founders of international recognised names like AirAsia, Grabtaxi, Jobstreet and iProperty.
Last year, it was put into the international spotlight for the wrong reasons, from air safety concerns, political human rights concerns to the sovereign wealth fund saga, all these issues which sent the Malaysian Ringgit to tumble much worse than it should.
But despite all these upheavals, is Malaysia a market worth entering? How are the startups fairing in the current economic climate? I asked some local born and bred Malaysian tech entrepreneurs to give their insights.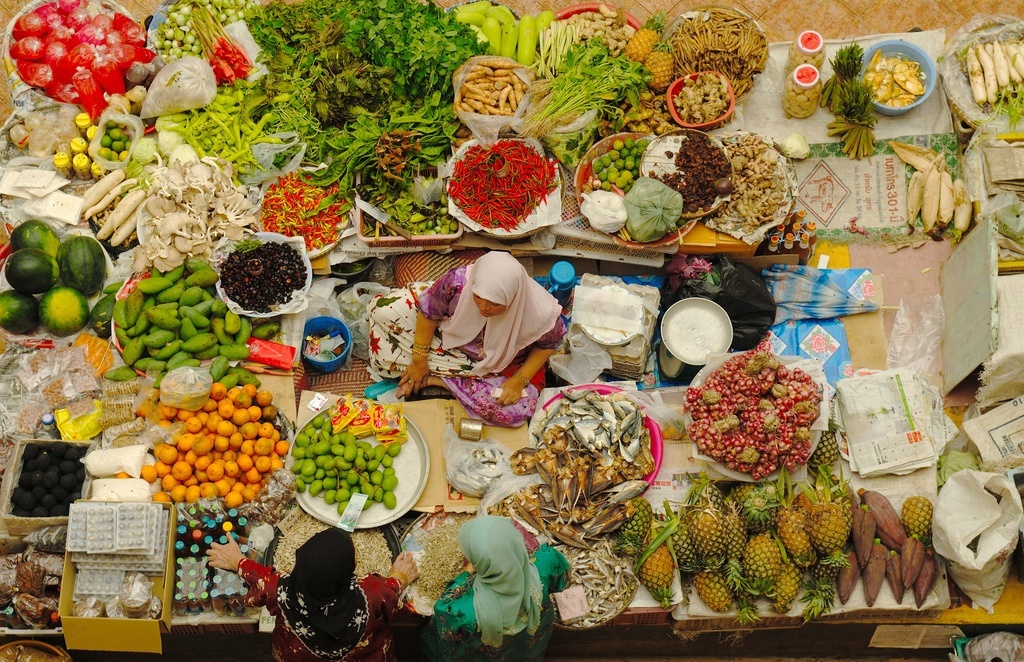 Malaysia is not a homogenous market
Shuan Lee, Milkman of Milkadeal.com, an online cashback portal which offers up to 12% or RM40 on eCommerce transactions, shared his insights on the Malaysian market. "Malaysia is not a homogeneous market. Some of the variables include language, race, religion and geography. Therefore, any marketing effort will need to be tailored to the market that you are targetting towards.
For example, if you are in the fashion apparel business, there really is not much use trying to target Muslimahs if you are selling mini-skirts! In Malaysia, the Muslim market is one that cannot be ignored as it makes up the majority of the country.
East Malaysian customers are harder and more expensive to reach, though they are generally more loyal customers
Aside from that, geography comes into play too. East Malaysian customers are harder and more expensive to reach, though they are generally more loyal customers (as East Malaysian customers have less options to choose from there)."
CK Wong, founder of Silver Mouse, a marketing agency specialising in digital marketing, creative design & e-commerce services, provided a similar view. "Malaysia online consumers has three general segments: Malay, English and Chinese-literate markets, all with different tastes. For example, if you are to market to the Malay market, branding is very important. We have seen online businesses opt for outdoor advertising to target the Malay-speaking audience, which is rare among those targeting other segments. Besides the language and preference on brands or products, the marketing strategy for each audience group can be very different."
Syed Ahmad Fuqaha, CEO of Katsana, a GPS tracking system for enterprises that focuses on in-depth behavioral analytics of the drivers, highlighted that for his industry, "We are dealing with logistics and transportation companies which are traditional and inherently a bit of a laggard when it comes to adoption of technology. A lot of them are starting to realize that in order to keep up with new competitors and reduce operation costs, technological innovation has to be deployed."
"While it's pretty straightforward to convince traditional businesses to adopt technology (provided that you can demonstrate a clear ROI), you will face a challenge in collection of subscription payments. Expect monthly rapport to get the invoice signed, returned and payment to be cleared two weeks after. Automated deduction through credit card and bank facilities will not do. Plan for delayed payments and cost of payment collection if your B2B startup wishes to offer service here." He quips that this issue is a good pain point for a fintech startup to resolve" he added.
Kok Seong Ang is co-founder and CEO of Helpr, a nationwide on-demand chat based personal concierge assistant that is available through multiple messaging channels. He has noticed that despite the availability of online messaging channels, "there are a lot offline errands related queries, which requires us to deliver documents, order food, send flowers and gifts etc. Probably it's due to the culture of traditional way of calling rather than messaging, the long working hours and poor traffic conditions in Malaysia, thus most of them choose to outsource and seek help from us to get things done."

Challenge of educating consumers
Shannon Toh, Executive Director of Saltycustoms, which supplies and designs custom t-shirts for businesses using their proprietary technology, gave his take. "We are in our seventh year of running our business. During the early days, the biggest challenge was on educating our clients on the importance on creating a better, beautifully designed t-shirt for higher return-on-investment. It was also rather difficult seek out grants that would empower small businesses to scale quicker. This was before the big tech trend, where VC funding, accelerators were widely available."
A common observation made was the need to educate consumers.
Ang of Helper shared a similar sentiment. "On demand services is still something new to many Malaysians, and the market needs to be educated on how an on-demand personal assistant can add value to their daily lives. When we tell our customers we can do everything, they might not know what they have in mind that need help with. We need to be more specific and provide them examples and ideas on how to utilize our services."
Lee of Milkadeal concurred , "For us, our current challenge lies in educating our new users about how Cashback works. Right from the point when they start shopping to when they cash out into their bank accounts, as well as how advertisers pay us to reward them. Some may think that it's too good to be true, and dismiss our service as a scam. Therefore, the key lies in educating our users so they feel comfortable using our service and recommending it to their family and friends."
Syed of Katsana gave a take on business clients. He advised caution on using the word 'startup' when dealing clients like his who are large enterprises. "Reliability of service and good customer support are key in getting enterprises on board. Enterprise tend to be skeptical of newly established companies because often they are lacking in these two areas. Plus, if you are looking for a mission critical service provider for your multi-million operation, why would you put bets on a startup?" It is also a long-term game.
"KATSANA spent the first one year to capture several key brands in Malaysia and use their case studies to demonstrate to other companies that we have what it takes. If you want to tackle a market segment, identify the key players, do your best to get one of them on board. Once one known enterprise is capture, the others will likely follow" he added.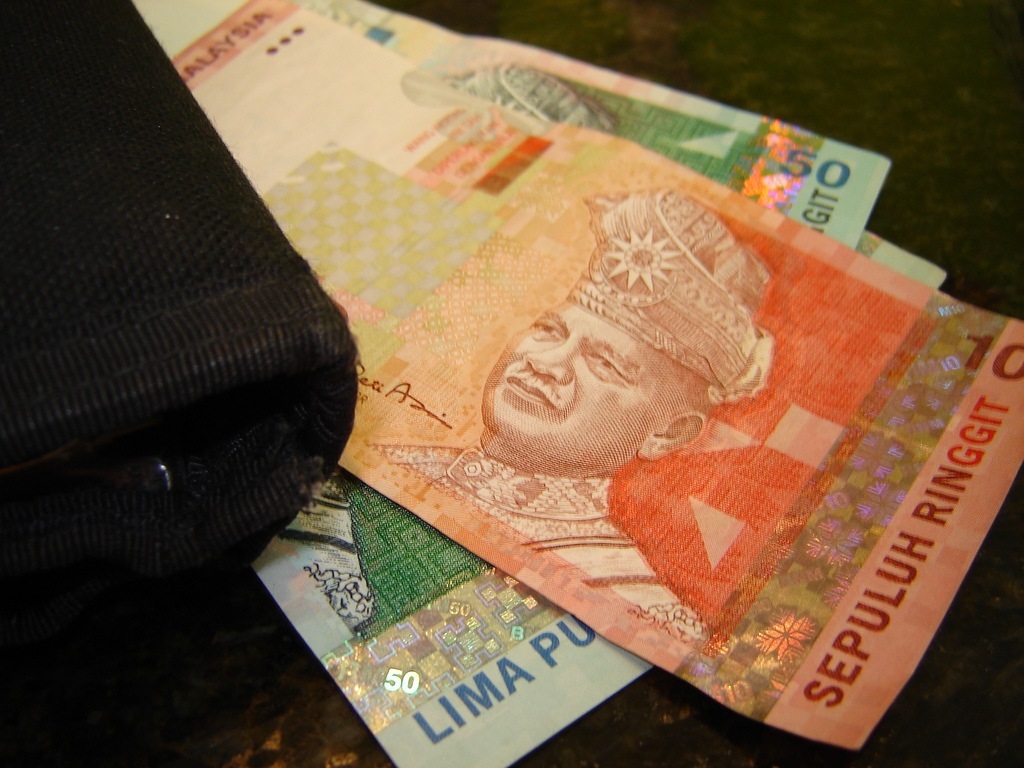 Effects of politics and the Malaysian Ringgit
As a business, there is always a big concern on the political stability of a nation and the rule-of-law. But here in Malaysia, the startups were unanimous that their businesses were not affected by the political landscape and do not foresee that happening.
Weakened ringgit is a non-controllable factor, so we need to figure out strategic solutions to lower down our operating cost in order to sustain our margin.
However when it comes to the weakening Ringgit (44% fall against USD since 2011), everyone shared similar sentiments of a depressed and negative sentiment among their local clients.
Ang of Helpr said, "Customers tend to be more cautious in spending, and it's harder to get them to agree on the additional service fees to complete a request. Weakened ringgit is a non-controllable factor, so we need to figure out strategic solutions to lower down our operating cost in order to sustain our margin."
Lee of Milkadeal agreed that "We noticed negative consumer sentiments since Q1 2015 (just before GST implementation). We don't think things have improved since and can only keep our fingers crossed in 2016 and hope that things pick up after Chinese New Year. Businesses should take this opportunity to try and sell goods and services abroad instead of moaning and mourning about the weakened Ringgit."
Wong of Silvermouse highlighted that the newly introduced GST in 2015 added to the further negative consumer sentiment. "As for the GST, due to the new procedures and submissions, many cannot get used to it from the start so cash-flow was affected for some. However, it is getting better after getting familiarized with it."
Syed of Katsana is more upbeat. "Since we are a hardware-based startup, weakened ringgit does affect a bit of our bottomline, however it is manageable and does not pose a serious problem for us."
Toh of Salty Customs shared the same sentiments. "The weakened ringgit definitely affected costs of material. We just have to take it as a challenge to be better at what we do for our clients. This way, they will keep seeing the value we create for them."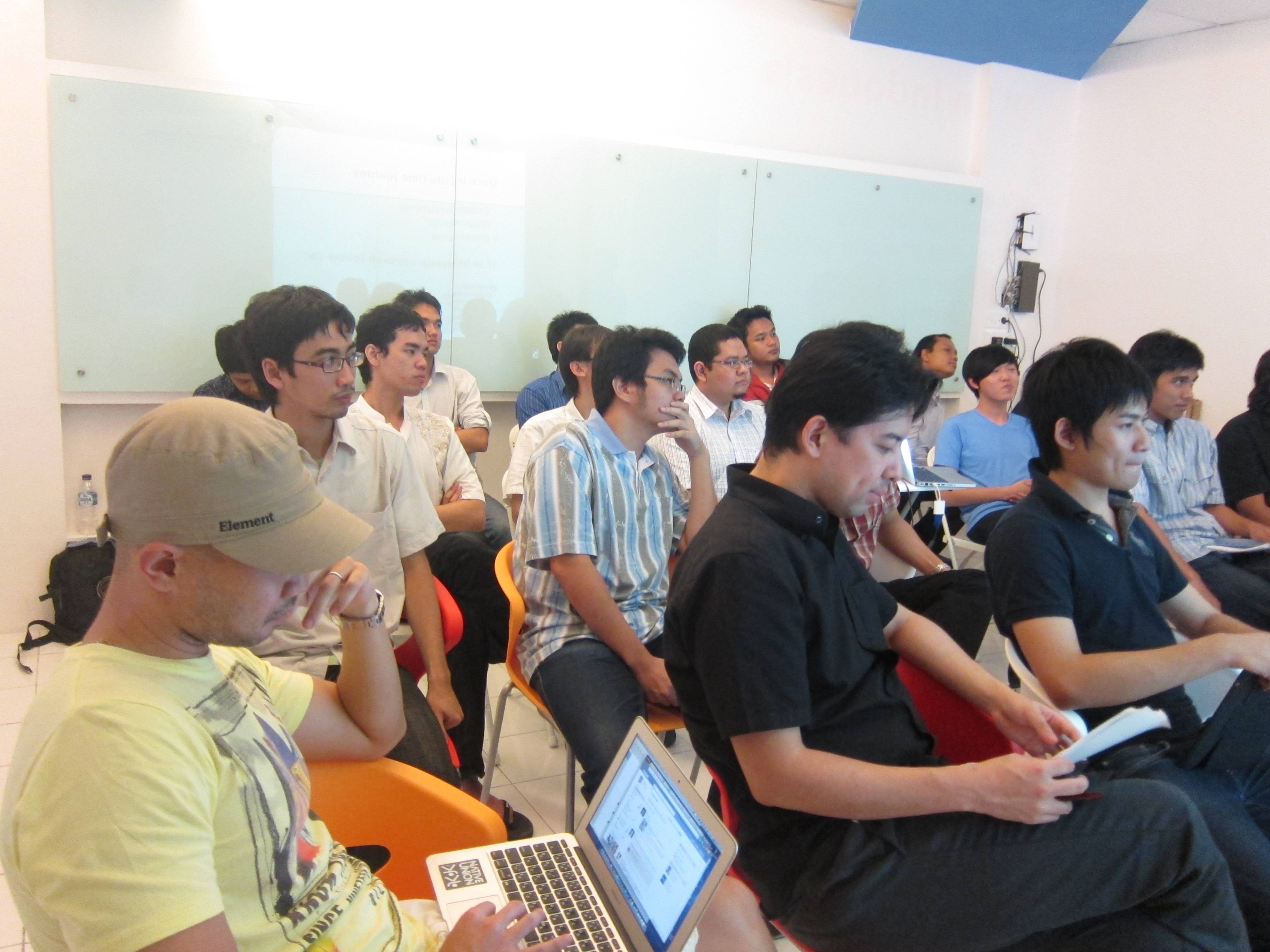 Advice to startups
Toh of Salty Customs said, "Don't be concerned about valuation. Create a business that can monetize and give you net profits. Don't get sucked into the fluff and hype that everyone is doing well just because of media coverage. Raising funds is not an exit strategy."
Lee of Milkadeal agreed, "Solve painful problems, focus on building a sustainable profitable business. Reinvest profits to innovate and enhance products further. And make the world a better place whilst you are at it."
Don't get sucked into the fluff and hype that everyone is doing well just because of media coverage. Raising funds is not an exit strategy."
Wong of Silvermouse chipped in, "For me, one should focused on solving people's problem or create something useful instead of create the next big thing. Building a successful product requires all elements to come together: people, timing, external factors. Sometimes it is not all about being cool to start a fancy start-up but it can be a simple or "ordinary" business which you love to do and be very good in it."
Ang of Helpr talked about localisation. "Do not simply replicate models from other countries as each country has their own challenges. What startups should be looking to do is localise the business models accordingly to fit the local business and cultural needs. Be sure to evaluate the competency of logistic infrastructure in a particular country if a startup's business model is leveraging a lot on third party logistic solutions."
Syed of Katsana observed that, "Although the government has put a lot of interest into tech startups by creating numerous agencies to nurture the ecosystem for the past 15 years, unfortunately it is often tarnished with racial undertones, mismanagement and lack of concentrated effort. Albeit having such hurdles, good startups do emerge from Malaysia in recent years and fact is most of the bigger acquisitions and board listings were coming from Malaysia.
"If you are thinking of opening an office here, do come as the operation cost is cheap, the talents are world-class and we have the infrastructure to support it" he added.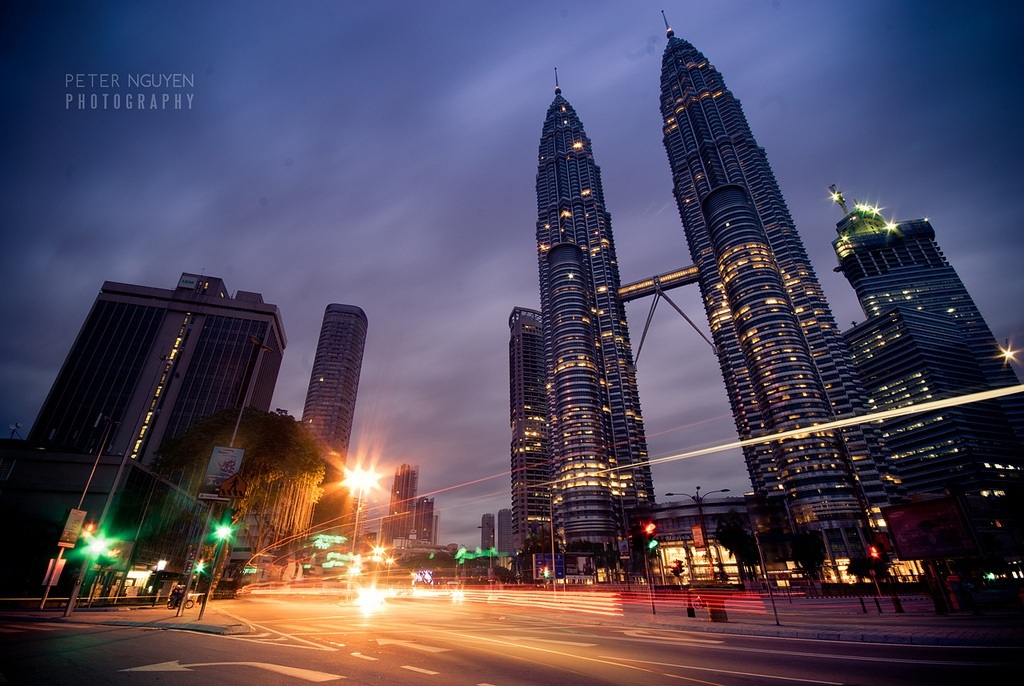 Ending thoughts
Resilient, hardworking, adaptive, realistic and proud to be Malaysian. These are the traits and values that would describe a Malaysian tech startup. I expanded into Malaysia as a startup during year 2000 dot com days and observing the responses from the interviews for this article, the Malaysians' strong value system has remained steadfast all these years.
Malaysians see adversity as a positive challenge and make changes accordingly.
Malaysians see adversity as a positive challenge and make changes accordingly. When the Ringgit weakens, they find ways to innovate and reduce costs to sustain profit margins. Their focus is on the bottom line and making money is key. They equate hard work of building a business is key to their success. Lofty valuations and sexy story sells do not appeal to them and investments into their business must make strategic sense before they agree.
Though Malaysia might be viewed as a relatively newcomer to the international tech startup ecosystem via the launch of the MaGIC Accelerator in October 2013, there is already an informal thriving ecosystem and a hotbed of tech startups who are familiar and adaptive to the rollercoaster changes of the economy.
For investors, Malaysian startups may not be viewed as sexy stories, but in there are entrepreneurs who are focused on building solid businesses which will drive success in the long-run. Do invest in them if you can convince them you are a strategic partner.
For entrepreneurs entering Malaysia as a market, always remember the need to localise. Malaysians are proud of their country and culture. It is always good to speak to locals and get a good insight before taking the leap and expanding into this market.
This article is the third of the 'Through local eyes' Series, where local startups give their take on Asian ecosystems.
This article first appeared on Tech in Asia.